The Intelligent Adaptive Interventions Lab and the Population Well-being Lab at the University of Toronto are running a collaborative adaptive experiment testing social interventions to improve short-term well-being.
We are interested in crowdsourcing creative and out-of-the-box ideas for short social interventions. Instructions for the intervention will be delivered via text message over the course of a week and will encourage the study participant to do your activity.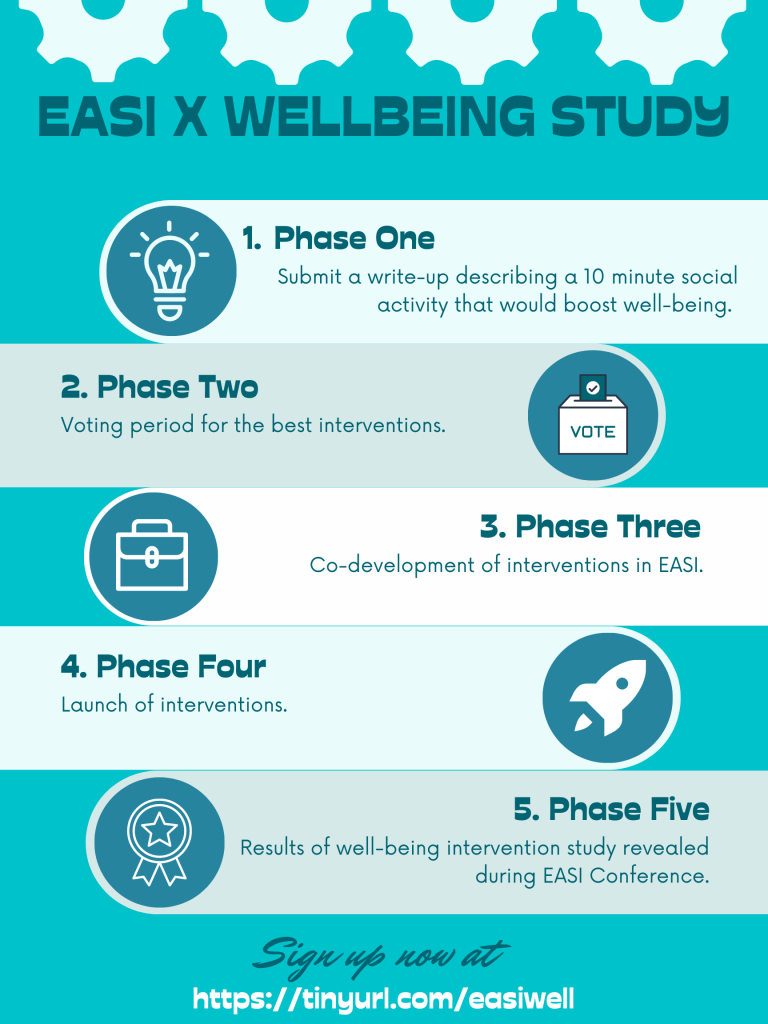 To find out more about how the adaptive experiment will run, we invite you to explore our website where you will also find a link to the intervention submission form with further instructions that will close on March 23rd. We invite researchers at any stage of their career to submit their ideas.