Welcome to the Population Well-being Lab
at the University of Toronto!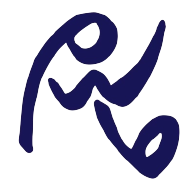 The Population Well-being Lab focuses on research, teaching, and advocacy related to the determinants, consequences, and policy relevance of a satisfying, purposeful, and engaging life.
Our lab takes an interdisciplinary perspective and uses diverse methodological and statistical techniques to examine population well-being in relation to pressing global issues (e.g., sociopolitical unrest, economic justice, and major population events). We actively support greater openness and transparency in science.
Check out the Current Projects tab to learn more!
We would like to acknowledge this land on which the University of Toronto operates. For thousands of years, it has been the traditional land of the Huron-Wendat, the Seneca, and the Mississaugas of the Credit. Today, this meeting place is still the home to many Indigenous people from across Turtle Island and we are grateful to have the opportunity to work on this land. To learn more about why we acknowledge the land, please visit https://indigenous.utoronto.ca/about/land-acknowledgement/. To learn more about the territories we are on, please visit https://native-land.ca/ .